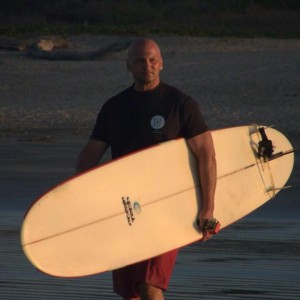 Your Coach
Tim Fleck
LevelOne owner & coach
Tim's always had an interest in fitness and rigorous physical activity. in 2008 he discovered functional fitness, the first workout he did"…Smoked me for days afterward!" and dramatically changed the way he trained from then on.
Tim is the programming guru at LevelOne. He develops, tests and evaluates programming for general fitness as well as specialized strength & conditioning programming for individuals and groups. Recently he developed the Law Enforcement Officer Fitness program and conducts team training for the Granite City Lumberjacks hockey team.
He's a 14-year veteran of the Marine Corps, a trained Russian linguist, drill instructor, naval aircrewman, military physical fitness instructor with 10 years of experience in strength & conditioning. He likes lifting heavy things, dogs, rugby, biking, firearms, rock climbing, adventure running,  SCUBA, orienteering, sleeping anywhere, at anytime, flying and jumping out of perfectly good airplanes.
NSCA-Certified Personal Trainer
CPR and AED certified
Click here to contact us today about joining LevelOne and becoming truly FIT!
Opie
Special Assistant
Opie works at LevelOne in St. Cloud, MN. where he is responsible for retrieving balls and greeting the members. He lives with his human, Tim Fleck